Extrusion plants at Simplex – the manufacturing process, is state-of-the-art Starlinger. This ultimate extrusion technology comes alive in the experienced hands of our workforce to process over 25,000 kgs. of virgin polymereveryday. Producing impeccable high tensile strength tapes with optimum elongation – a pre requisite for perfect fabric. Precision winding being the key to weave fine fabrics, all tapes are wound by new generation inverter controlled winders to produce even bobbins. Quality checks begin from the very initial stages of Tape-making. Every lot produced is checked for its Denier, Strength, Elongation and Color.If Liner plant is a luxury, Our buyers deserve this luxury. This over qualified plant ensures that we produce liners with zero pinholes, fish eyes or any other extrusion flaw.
At SimplexChemo, microprocessor controlled Form-fit Liner Machine cuts, seals and form-fits the liner in a dust-free clean room environment conforming to ISO Level-7 (< 10,000 PPM). Be it Glued, Tabbed or Flanged-in, well executed process eliminates liner twisting inside the bag.
The vital facility of coating – the essential prerequisite for making FIBCs is a 1.5 meter wide coating plant laminating both circular and flat fabric in thicknesses ranging from 15 to 80 microns. A unique fabric cleaning device, designed and developed in-house, is mounted on the coating machine to avoid any foreign particle going in-between fabric and the coating.
Capacity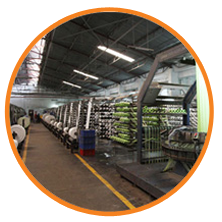 The company has an annual capacity to convert almost 8000 tons of virgin polymers, weave almost 100 million mtrs of fabric, resulting in a final production of more than 100 million stitched and printed woven sacs.
Fabric
Fine and consistently fabric is the face of our FIBCs. Over 3 million square feet of high quality fabric is woven everyday on an array of wide width Starlinger looms. Computerized weaving machines with the help of skilled hands produce consistent quality fabric. At the end what you have from this state-of-the-art facility is an amazing collection of poly woven fabric, ranging from 60 GSM to 300 GSM ready to be turned into burly jumbo bags for stringent end applications.
SimplexChemo's R&D initiatives are amply reflected in its ultrasonic slitting and sealing technology which makes our fabric comparable to tuck in fabric of a Sulzer loom. SimplexChemo recognizes for a critical food contact application, it's not enough to mere make a high quality fabric, the fabric also needs to be contamination-free, carrying no foreign particle or even a speck of dirt. To achieve this high level of fabric cleanliness, fabric is stretch-wrapped on looms itself. Raising the bar on cleanliness, the stretch sealed fabric rolls never touch the ground. 4 color printing – a rare facility with others is pass at SimplexChemo. This excellence finds it's match in the fabric's evenness to create sharp, non-fading prints – repeats after repeats.
MACHINERY
Simplex has the 2 state of the art tapeline from lohia Starlinger to make Quality Tapes and then convert it to woven bags and fabric with over 100 looms. The lamination plant with width coverage of 1.5 mtr. from Taiwan and we also have 7 printing machines with a capability of 6 colours in flexographic printing machines and 10 colours in Rotogravure printing machine.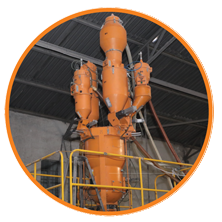 Autohoper Mixer in Tape Plant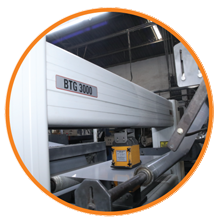 Betaguage System in Tape Plant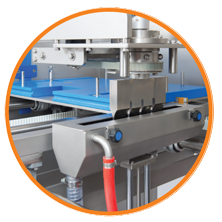 Ultrasonic Machine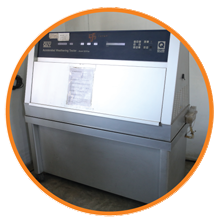 UV Machine
Tensile Strength Machine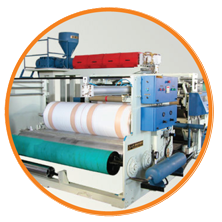 Lamination machinery